Moving intoa brand-new home comes with a comforting safeguard – a one-year builder's warranty. But as you near the end of that first year, a critical task to add to your checklist is the 11-month warranty inspection. This blog will help you understand the importance of an 11-month warranty inspection and how it can save you time, money, and stress.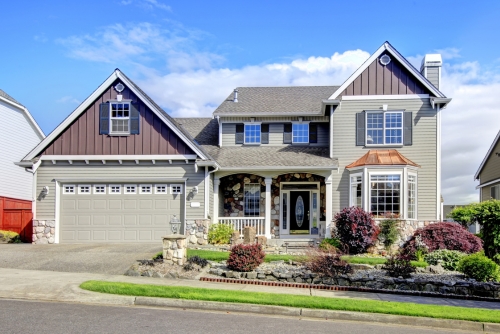 11-Month Home Warranty Inspection: An Essential Protection
In the initial year of owning a new home, it's common to encounter small issues. Seemingly insignificant, they can be signs of underlying problems. These might become costly if overlooked, and that's where the significance of an 11-month home warranty inspection lies.
CDA Inspection Services performs comprehensive 11-month warranty inspections to catch these issues while your home is still under warranty. Our detailed inspection report helps you address these problems with your builder before the warranty concludes, shifting the responsibility of repair costs onto them.
In-Depth New Home Inspection Services
At CDA Inspection Services, our 11-month warranty inspection for new homes includes a thorough examination of key areas. We scrutinize the structure, plumbing, electrical systems, HVAC, and roof of your home. Even new constructions can fall victim to defects or installation mishaps. Such faults are usually covered by the builder's warranty, but only if identified within the warranty period.
Proactive Home Inspections: A Smart Move
Opting for an 11-month warranty inspection is a proactive step toward securing your home against potential issues. It might seem like an added expense, but this foresightedness can save you from hefty repair bills and unnecessary hassles.
Besides, there's an added advantage of mental peace. With a detailed inspection from our expert team at CDA Inspection Services, you can enjoy your new home without worrying about hidden issues lurking around.
Trust CDA Inspection Services for Home Warranty Inspections
As one of the top home inspection services, we at CDA Inspection Services recognize that a home is one of the most significant investments of your life. Our experienced home inspectors commit to offering you precise, thorough information about your new home, helping you make well-informed decisions.
Don't let potential home issues slip by unnoticed. Schedule your 11-month warranty inspection with CDA Inspection Services today, and secure a worry-free, comfortable living experience in your new home.
https://d2rvk8nlnecr0s.cloudfront.net/wp-content/uploads/sites/49/2020/04/05173720/cdapng-300x127.png
0
0
cdainspection
https://d2rvk8nlnecr0s.cloudfront.net/wp-content/uploads/sites/49/2020/04/05173720/cdapng-300x127.png
cdainspection
2023-07-28 19:17:45
2023-07-28 19:17:45
The Vital Role of an 11-Month Home Warranty Inspection